Walking in authority brings healing from hernia
Netty gives us a short report about attending our healing school:
"From September 2018 to May 2019 I attended the healing school of Gods Ambassade. What I learned there particularly is the authority we received as disciples of Jesus to lay hands on the sick in order to heal them.
Read more ...
Knee healed by prayer
A few months ago I got pain in my left knee after a training session at the senior gym. I probably made a wrong move. This had happened on a Tuesday. Wednesday I was still in pain and I put my hand on my knee and prayed. Thursday I was in the car when I felt a warmth coming up in my knee. When we got home I asked my husband if my knee felt warm and he said it felt rather cool. When moving the knee it soon became clear that the pain had disappeared. All praise, honor and thanks to the Lord our God!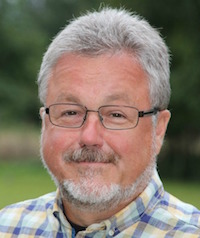 John, the disciple Jesus loves
For me and for many others, this is a stumbling block in the Bible. What to do about it?  So Jesus seemed to love one of the disciples more than the others. Some even claim that Jesus had a homosexual relationship with John. But if you really want to understand the core of this verse, you just have to think twice and read carefully what it says. What's important is that it's not Jesus who makes this statement, but John. And nowhere in the Gospels do we read that Jesus says that He prefers one to all others.