God heals powerfully
The right hand of the Lord doeth valiantly.
The right hand of the Lord is exalted:
The right hand of the Lord doeth valiantly.
I shall not die, but live,
and declare the works of the Lord. Psalm 118:15-17 (KJV)
The Lord's right hand has done mighty things!
The Lord's right hand is lifted high;
The Lord's right hand has done mighty things!
I will not die but live,
and will proclaim what the Lord has done. Psalm 118:15-17 (NIV)
On January 22, in our church, we were able to dedicate Raphaël, the 1-year old son of Jiska and Jonathan, in the midst of his family, to our heavenly Father. A happy event! During this service we again reflected about the great miracle our heavenly Papa did for Jiska.
Read more ...
Testimony Astrid Father heart school 2019
 "Since the first time I went to the Father heart school in 2005, I have experienced that gradually a firm foundation was being laid in my once empty soul. In this way Father's love could and can be poured out deeper and deeper.
Mark told us that the more our hearts are being filled with Father's love, the more the traumas surface to finally disappear. I used to be very shy and ashamed and always felt guilty, sad and inferior. I was so ashamed that in a group I hardly dared say my name. Since then I have received a lot of healing. Now I know I am the daughter of my Heavenly Father.
Read more ...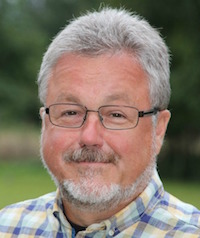 The ultimate question that even the most serious scientists avoid
It's a question everyone should and could be confronted with. I believe that so far no one would be able to answer this question just like that. But there is good news, because knowing the question is enough to reach out to all the treasures God has in store for you. It is, of course, a biblical question and it is life-changing. I guess you're curious by now…. 
You will find the question in Job 38: 4. Here, the question God asks is: "Where were you when I laid the earth's foundation?" According to studies, 80% of the world's population is actively engaged in faith and 20% is trying to convince itself and others that there is no God. The latter turns out to work well in the West. There you are taught you only have to believe what you can understand. And if you really can't understand something then you just make a theory about it, in such a way that you come up with a more or less plausible explanation…