A complicated procedure unnecessary thanks to the prayer box
The LORD is good, His love endures forever, His faithfulness unto all generations.
Read more ...
How Jesus came into my life
We let Michel, 58 years old, a retired military man, tell his story:
"I want to start my testimony in 1995, when I was going through a very difficult period in my life. My marriage ended in a divorce and inside I was very, very restless and unhappy. One day I got to know a kind Dutch couple in Neeroeteren: Annie and Wiljo. We immediately got along very well with one another, and they became my very best friends.
Read more ...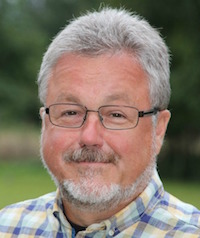 Faith Watchers
Do you carry a lot of weight in your life?
Is everything so exhausting, heavy and stressful?
Do you want one size less?
Then you've come to the right place at Faith Watchers!
It is a fact that many people in the West suffer from obesity.
A lot is being done to sensitize people to a solution.
The 'spiritual overweight', which often causes all other problems, is regularly overlooked.
The operation of Faith Watchers is very simple:
Step 1: you decide to give God the most important place in your life
Step 2: you surrender everything to Him (so you let go of everything)
Step 3: You follow Him unconditionally
Step 4: You sit together with brothers and sisters
Step 5: you pass on the good news you have received to others.
Faith Watchers, the surprising system to get rid of obesity.
Many blessings!
Hugo