When you walk with Jesus, all ends well!
During the Christmas holidays Monia could join Kobe, a friend of hers and his family to Munich. On new Year's Eve they all together left for a walk in the mountains. It was around 16:00 and it would be getting dark soon. Kobe's father showed a mountain hut on the other side of a mountain and said that Kobe and Monia might walk over there, while the others would driving to the cabin by car. So Kobe and Monia went off ... but what they did not know was that they had both looked at the wrong house, that was on the top of the mountain in front of them.
Read more ...
Divine protection on the road
Ann and Nadine barely escaped a very big truck with a trailer the same size. One Friday evening they took the shortcut to Hugo en Inger's place. It is a single lane road on which you are allowed to drive two-ways. It has steep road bankings. Ann and Nadine had just left when they faced with this big truck that came thunderous their way. The driver stepped on his pedal and began to slip.
Read more ...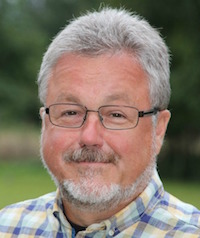 Sorting!
In Belgium we figured it out: the time that you could just dump your trash on the sidewalk for the garbage truck to pick it up is long gone. Television, glass, cans, green waste… everything used to end up in 1 bag, cart or box. If people back then would have told us one day we would be sorting that junk ourselves, we would have had a good laugh about it. Now, as the years have passed, we are there: we are so used to sorting the stuff, that we are shocked when we find someone that does not do so, because it serves our environment!
So who did invent sorting really? God, of course!
You could object that when God created the world there was no paper trash nor were green waste containers required. But God taught us how to sort more than merely visible trash. He also taught us sorting our thoughts, a practice that, if well done, contributes to a happy life.
"Set your minds on things above, not on earthly thing" (Colossians 3:2) is His commandment. "demolish strongholds… that sets itself up against the knowledge of God…" (2 Corinthians 10:3-6) is another advice He gave us. After all these years some of us have still not excelled in this type of sorting. All too often we still fill ourselves with every possible thought and junk that we can find, the media being well-willing to serve our every need...
With the holidays coming up my suggestion to you is this: try sorting your thoughts, leading them instead of them leading you. This type of sorting will change your life, and in time, the whole world!
Enjoy your holidays!
Many blessings,
Hugo