Testimony Danny – Theater weekend

In January a whole team from our church went to the theatre weekend of Carla Veldhuis in the Netherlands. This has become an annual tradition...
Danny, who went with us from the start, tells us part of her story:
"In 2015 the three of us decided to go from Belgium to the theatre weekend of Carla Veldhuis in the Netherlands. I was a bit nervous about it and also a bit worried that we would be among the oldest attendees, even though I was very hungry for more. Arriving on Friday evening our suspicion was immediately confirmed: our grey hair stood out among that of many other young participants. I saw a somewhat older couple and immediately felt a little better. Later on, these people turned out to be no ordinary participants, they were part of the prayer team.
Read more ...
He gives to his loved ones while they sleep
Bartel from the Netherlands gave us the following testimony:
 "In November 2019 I attended the Fatherheart School in Belgium. I was really looking forward to it, because I wanted to experience more of God's Love.
A lot was being taught in the A-school. During class it was sufficient for me to be present in the room. Just hearing words about God's Love gave me inner refreshment. I didn't have to do anything for it. I didn't have to sit up straight or listen actively. I didn't have to take notes. Neither did I have to remember anything. I just had to be present in the room.
How did I experience that?
Read more ...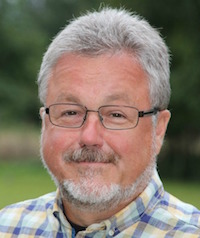 Faith Watchers
Do you carry a lot of weight in your life?
Is everything so exhausting, heavy and stressful?
Do you want one size less?
Then you've come to the right place at Faith Watchers!
It is a fact that many people in the West suffer from obesity.
A lot is being done to sensitize people to a solution.
The 'spiritual overweight', which often causes all other problems, is regularly overlooked.
The operation of Faith Watchers is very simple:
Step 1: you decide to give God the most important place in your life
Step 2: you surrender everything to Him (so you let go of everything)
Step 3: You follow Him unconditionally
Step 4: You sit together with brothers and sisters
Step 5: you pass on the good news you have received to others.
Faith Watchers, the surprising system to get rid of obesity.
Many blessings with it!
Hugo