Fasting days: a unique event
From 24 to 26 January we had again a few fasting days, this time in "de Boerekreek" in St.-Jan-in-Eremo (East-Flanders). It was the first time we went to this location and that always gives some extra tension. Will the rooms be ok? Will it be warm enough over there? Last year in the Ardennes it was very cold the first day since the heating was not up in time…
We were warmly welcomed by the staff of "de Boerekreek" and we got the restaurant for our meetings. The rooms were very clean and all rooms had a separate bathroom with a shower and a toilet and it was nicely warm everywhere, which is very nice when fasting a few days.
We enjoyed times of marvelous worship, powerful studies, many moments of silences – In which we could soak or go for a walk in the beautiful nature surrounding the center – and times of prayer for each other, the country, our churches and many other subjects.
As Tamara put it nicely: "We have been fed very well once again!"
Read more ...
Praying very specifically in authority sometimes makes a huge difference
We let Lutgart explain things herself:
"The house of my son have been for sale quite a while, since august 2016. According to the real estate agent it would be an easy job!
From the very moment the house was for sale, I have been putting on a monthly basis a note in the prayer box asking my heavenly Father for a smooth sale, the right price and the right candidates.
Read more ...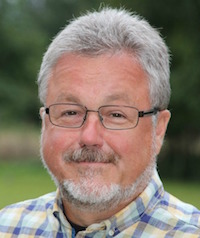 Sorting!
In Belgium we figured it out: the time that you could just dump your trash on the sidewalk for the garbage truck to pick it up is long gone. Television, glass, cans, green waste… everything used to end up in 1 bag, cart or box. If people back then would have told us one day we would be sorting that junk ourselves, we would have had a good laugh about it. Now, as the years have passed, we are there: we are so used to sorting the stuff, that we are shocked when we find someone that does not do so, because it serves our environment!
So who did invent sorting really? God, of course!
You could object that when God created the world there was no paper trash nor were green waste containers required. But God taught us how to sort more than merely visible trash. He also taught us sorting our thoughts, a practice that, if well done, contributes to a happy life.
"Set your minds on things above, not on earthly thing" (Colossians 3:2) is His commandment. "demolish strongholds… that sets itself up against the knowledge of God…" (2 Corinthians 10:3-6) is another advice He gave us. After all these years some of us have still not excelled in this type of sorting. All too often we still fill ourselves with every possible thought and junk that we can find, the media being well-willing to serve our every need...
With the holidays coming up my suggestion to you is this: try sorting your thoughts, leading them instead of them leading you. This type of sorting will change your life, and in time, the whole world!
Enjoy your holidays!
Many blessings,
Hugo