Fasting days: a unique event
From 24 to 26 January we had again a few fasting days, this time in "de Boerekreek" in St.-Jan-in-Eremo (East-Flanders). It was the first time we went to this location and that always gives some extra tension. Will the rooms be ok? Will it be warm enough over there? Last year in the Ardennes it was very cold the first day since the heating was not up in time…
We were warmly welcomed by the staff of "de Boerekreek" and we got the restaurant for our meetings. The rooms were very clean and all rooms had a separate bathroom with a shower and a toilet and it was nicely warm everywhere, which is very nice when fasting a few days.
We enjoyed times of marvelous worship, powerful studies, many moments of silences – In which we could soak or go for a walk in the beautiful nature surrounding the center – and times of prayer for each other, the country, our churches and many other subjects.
As Tamara put it nicely: "We have been fed very well once again!"
Read more ...
Praying very specifically in authority sometimes makes a huge difference
We let Lutgart explain things herself:
"The house of my son have been for sale quite a while, since august 2016. According to the real estate agent it would be an easy job!
From the very moment the house was for sale, I have been putting on a monthly basis a note in the prayer box asking my heavenly Father for a smooth sale, the right price and the right candidates.
Read more ...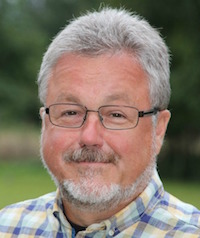 When they heard it said by Paul, that someone had come back from the dead, some mocked him. But some others said: "u should tell us more about this." Acts 17:32
The Jewish leaders in Jesus' time had anticipated it. They asked the Roman leaders to guard the tomb to prevent Jesus' disciples from stealing it by night and claiming His resurrection. When the next morning the tomb was found empty – despite the sharp security measures – they impressed this theory upon the people.
Even until this day not that many people believe in the reality of the physical resurrection of Jesus.
Just imagine the disciples would have indeed set it all up… what could ever make them decide to lay their lives down for a lie, and why are there still people until this very day that are prepared to give their lives for this believe?
Getting murdered for your faith, like most of the apostles, is never done by fanatics, but rather originates from a "deep knowing" that He has indeed risen.
That is why it is important to look inside your inner man to see if there is a "peaceful knowing". If you set this truth as a pillar of your faith – and not merely a doubtful side dish – you will become truly happy.
Knowing that there is a God that has conquered death and has sent His Son Jesus to the world to make you and me truly free: that is what true happiness is!
I pray you have a wonderful Easter!
Jesus is risen!