Walking in authority brings healing from hernia
Netty gives us a short report about attending our healing school:
"From September 2018 to May 2019 I attended the healing school of Gods Ambassade. What I learned there particularly is the authority we received as disciples of Jesus to lay hands on the sick in order to heal them.
Read more ...
Knee healed by prayer
A few months ago I got pain in my left knee after a training session at the senior gym. I probably made a wrong move. This had happened on a Tuesday. Wednesday I was still in pain and I put my hand on my knee and prayed. Thursday I was in the car when I felt a warmth coming up in my knee. When we got home I asked my husband if my knee felt warm and he said it felt rather cool. When moving the knee it soon became clear that the pain had disappeared. All praise, honor and thanks to the Lord our God!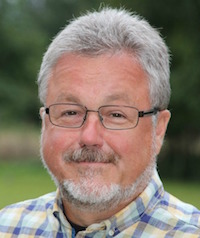 See, I am doing a new thing! Now it springs up; do you not perceive it? Isaiah 43:19
2020: A NEW BEGINNING?

Enthusiasts will immediately embrace the thought "a new year, a new beginning". Especially with children, this has a great appeal: the countdown at midnight, the fireworks and the "happy new year" wishes... Many non-enthusiasts have concerns about this, which are mainly based on experiences that have nevertheless not brought the expected.

Usually the enthusiasm of midnight gradually fades away as the night progresses. The good intentions also water down most of the time as January progresses.
Yet Christianity is the epitome of "believing in a new beginning".