Unexpectedly a new job
Jan lost his job May 2016 by mutual agreement with his boss. He could not handle his job in construction anymore due to severe back problems.
In July 2017 the hernia has gotten so worse that certain nerves in his right leg were not functioning anymore as they should. Jan was urgently operated on his back. Rehabilitation went by reasonably smooth.
In the fall of 2017 Jan and Ann attended our weekly church meeting. Jan Sjoerd Pasterkamp spoke that morning on the spiritual authority of a man.
Read more ...
Healing school is still highly recommended
Ans and Albert from the Netherlands attended our latest healing school in Belgium.
They sent us an e-mail explaining how they experienced the school:
"We delighted in coming to the Healing School. It built up our faith, not only in the area of healing, but it also deepened our relation with Father. Especially the first session brought us in such an atmosphere of love and acceptance; we were still enjoying it over the days after.
Read more ...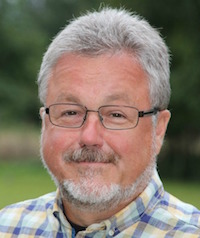 Therefore go and make disciples of all nations
Matthew 28:19 NIV 
If we are looking for a solution to any problem in our lives, it is good to consult the Bible. After all, God has provided everything we need.
The same goes for the dechristianization of society. There are the longer the more people who don't know anything about God anymore and have never heard of the accomplished work of Jesus.
Many Christians are concerned about this evolution but here too Jesus has a simple solution: "go into the whole world and make disciples of all nations (Matthew 28:19)". He didn't say, "Wait until you get an open door, wait for the Holy Spirit to inspire you, first pray and fast, make sure you first grow in faith, or make sure you first see the Father doing it".
Paul took that commission very seriously. As a result, many people welcomed him with open arms, but sometimes he was stoned and often he had to flee for his life.
The result of this commission to the first disciples was clear: in a short period of time, the Good News was spread all over the world of those days.
At least this is something to think about. It was not a question but an assignment of Jesus, with the promise that He would cooperate by miracles and signs....
We are ready for revival and you have just received a basic ingredient for this ... Success in carrying out Jesus' assignment!
Many blessings,
Hugo