Miraculous recovery of pelvic fracture
MIRACULOUS RECOVERY OF PELVIC FRACTURE / MONTHS OF PELVIC PAIN DISAPPEARS ON GOOD FRIDAY
Fransien tells us her story:
Since early 2020 I suffer many physical problems. I have severe arthrosis and the rheumatologist prescribed medication including cortisone, which I took for 1 year. Because of this I have a crack (fracture) in my pelvis since January, which is very painful. According to the doctors nothing could be done about this except from lying flat and taking a lot of calcium. This fracture also caused pain in my abdomen, pain to go to the toilet, pain to lie down, pain to sit, .... I was always in pain.... 
Read more ...
Testimony Lutgart
Testimony Lutgart – Fatherheart School 2019
Also this year I went to the Fatherheart School. I usually don't sense that much at the time being, but I know from experience that it has its effect anyway, albeit with a delay, but no less so.
Meanwhile I can really enjoy what I see happening to others when they have a deep encounter with the Father's love.
During the last session people can give their testimonies.
Read more ...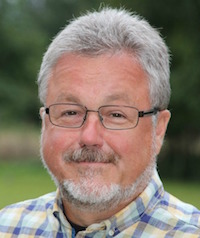 Faith Watchers
Do you carry a lot of weight in your life?
Is everything so exhausting, heavy and stressful?
Do you want one size less?
Then you've come to the right place at Faith Watchers!
It is a fact that many people in the West suffer from obesity.
A lot is being done to sensitize people to a solution.
The 'spiritual overweight', which often causes all other problems, is regularly overlooked.
The operation of Faith Watchers is very simple:
Step 1: you decide to give God the most important place in your life
Step 2: you surrender everything to Him (so you let go of everything)
Step 3: You follow Him unconditionally
Step 4: You sit together with brothers and sisters
Step 5: you pass on the good news you have received to others.
Faith Watchers, the surprising system to get rid of obesity.
Many blessings!
Hugo